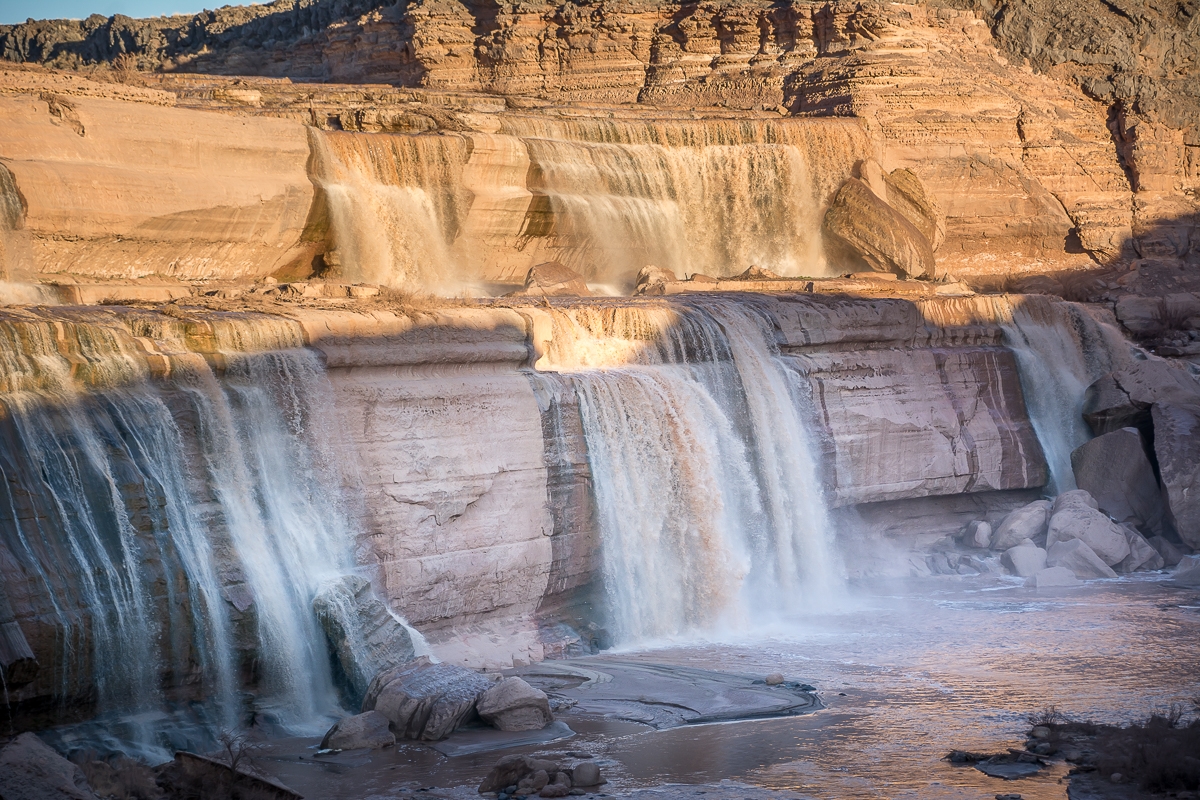 GRAND FALLS of the LITTLE COLORADO RIVER (2016)
Record Arizona February 2016 drought and heat produced early snow-melt in the Apache's sacred White Mountain, creating these gorgeous Grand Falls of theLittle Colorado River near Leupp, AZ, February 29, 2016.
 
LITTLE COLORADO DROUGHT FROM ABOVE 2014
One of Grand Canyon's longest, most rugged tributary canyons during 2014 drought. Navajo Nation northwest of Cameron, Arizona, Nov. 11, 2014.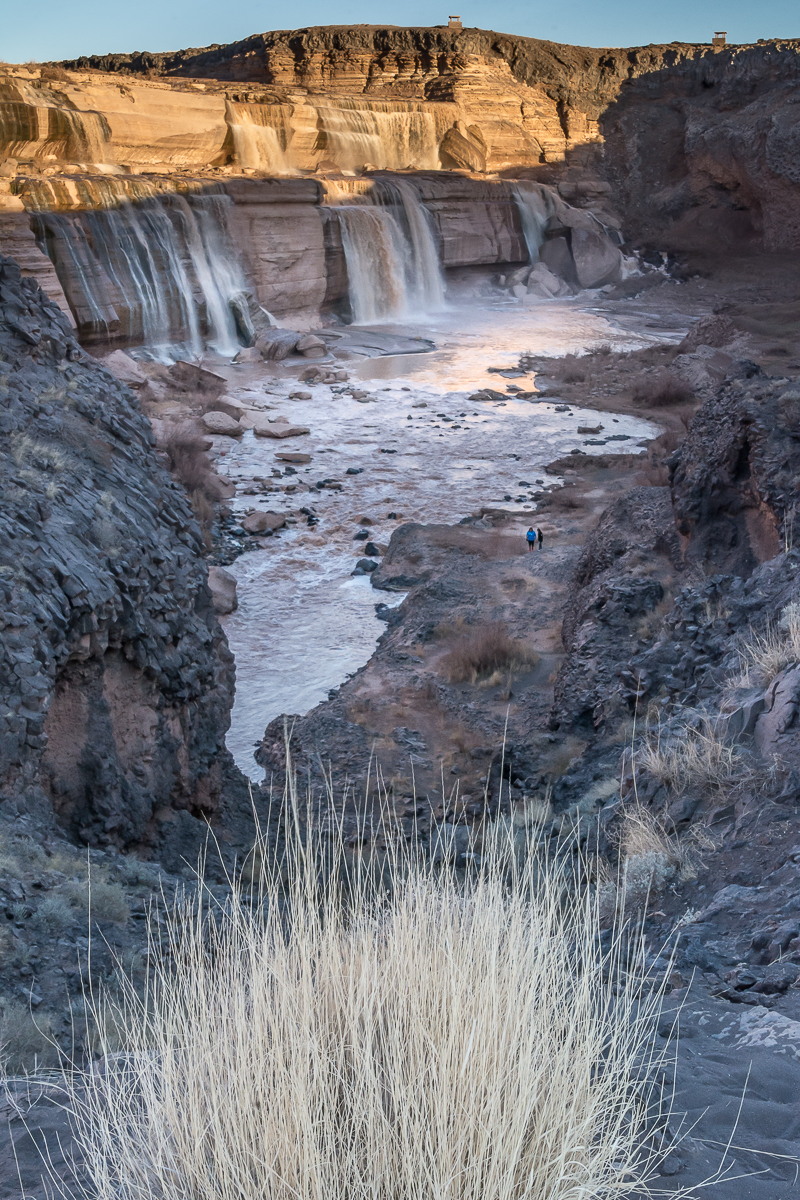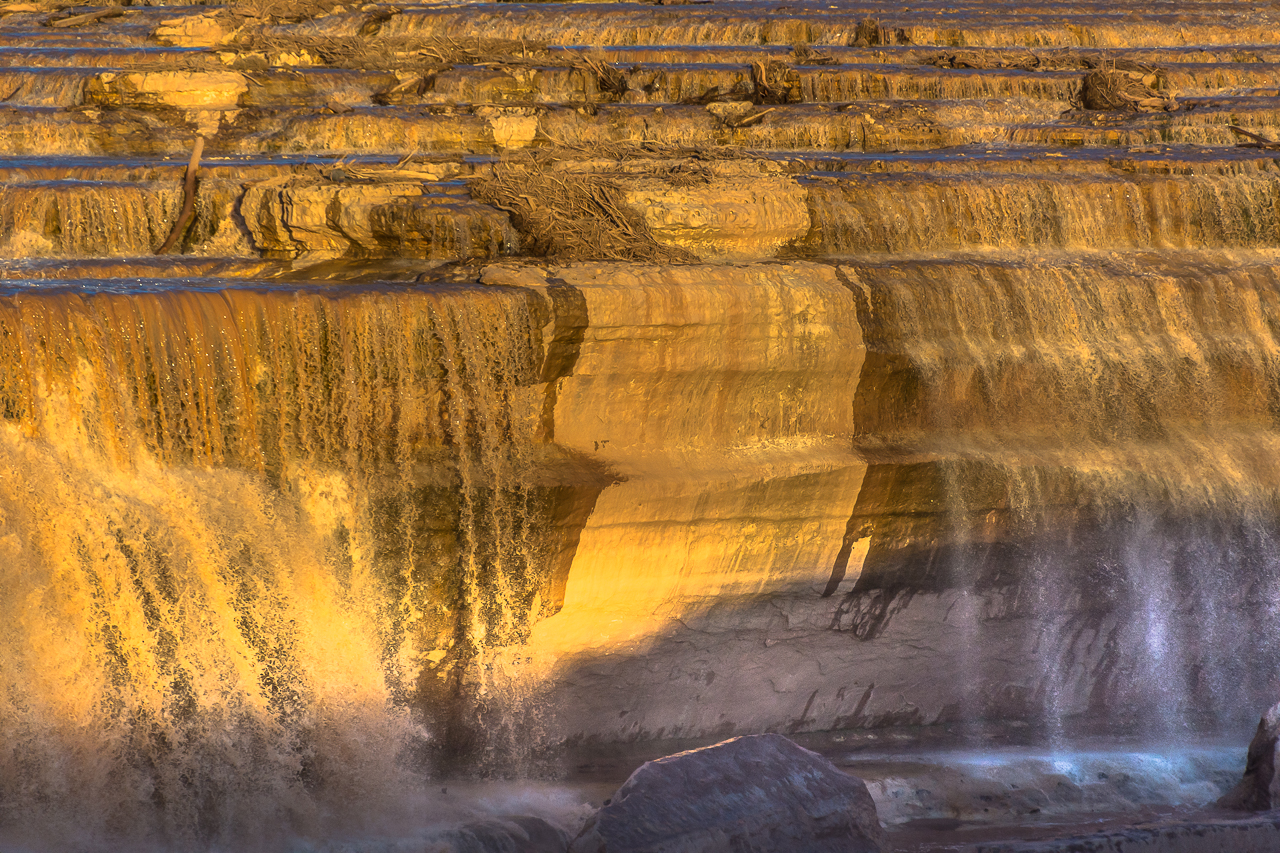 LITTLE COLORADO RIVER CANYON, MAY 11, 2016
The drought in Arizona & the Southwest continues in the Spring 2016, a stark contrast to the spectacular Grand Falls on February 29.
Northwest of Cameron, Arizona. May 11, 2016.
GRAND CANYON WATER-STARVED DEER: FEBRUARY 2016
Water-starved deer take risk of drinking from last snow near Hermit's Rest viewpoint on Grand Canyon's South Rim: mid-February 2016.